Oh, man... I haven't had a day like yesterday in quite some time. Possibly years.
My day started at 6:00AM with about 4 hours of sleep in me. Ah well... Caffeine has its purpose, right?
We started out thinking there would be 4-6 cars out there on the salt with us, but it ended up being just Steve and me. As it turned out, that was possibly better than had everyone showed up.
I'm not entirely sure how I'm going to write about this, as yesterday was one of the fullest and most energizing / adrenalizing days I've had in awhile...
Suffice it to say that the attached video sums it up quite well. At least now we know to come to the Salt Flats Bonneville Speedway
after
Speed Week. This way the raceway is already groomed and the salt is compressed, and we get a lot less messy. Good times...
Sadly, I didn't go any faster this year than I did last year. Top speed was right around 142-144 MPH. I guess the modifications I did helped the acceleration, but didn't touch the top speed. I guess body modifications would help that area.
Anyway... We had a blast. Hope you enjoyed the video.
About videos.... One thing I haven't mentioned is that Tracey Lee, a professional videographer was kind enough to tag along and shoot some video of our cars. He's to Part 1 done on
his site
, so I would highly recommend going there and
viewing his awesome skills
. I can't wait for part 2 to come. Aaaaaction! Anyway....
Here are some pics of the 2006 Chevy Cobalt SS, and the 2007 Mustang GT on the salt at the Bonneville Speedway.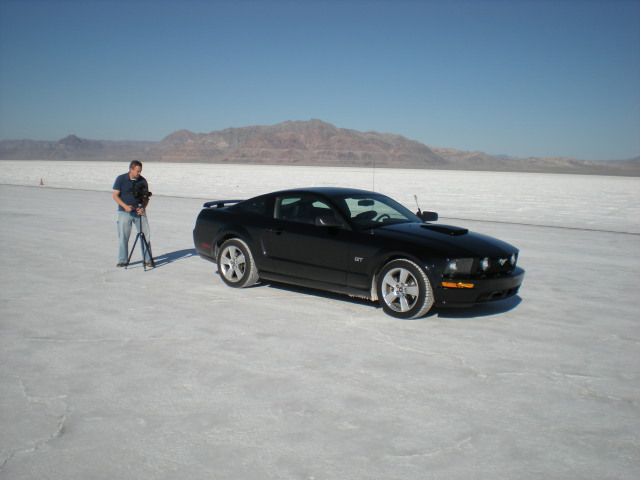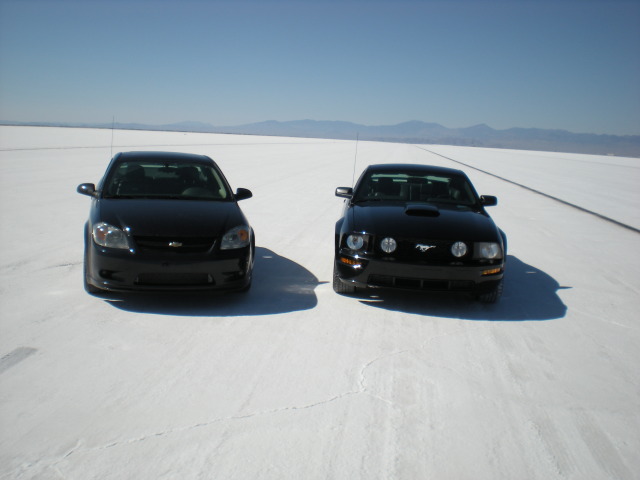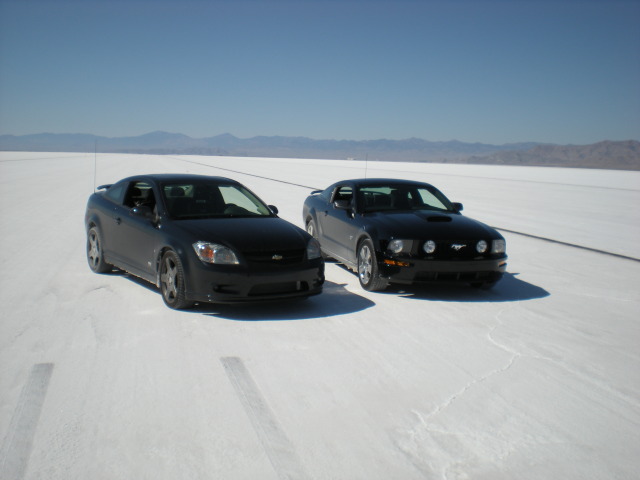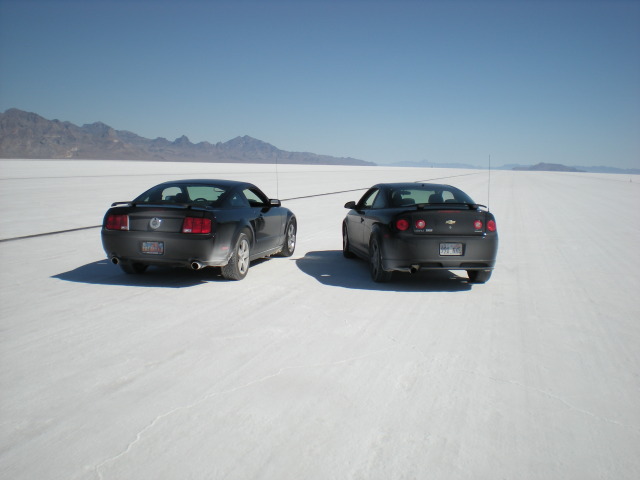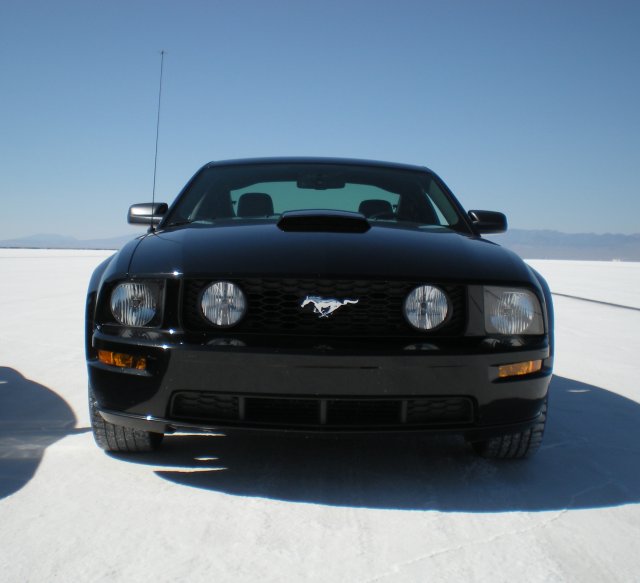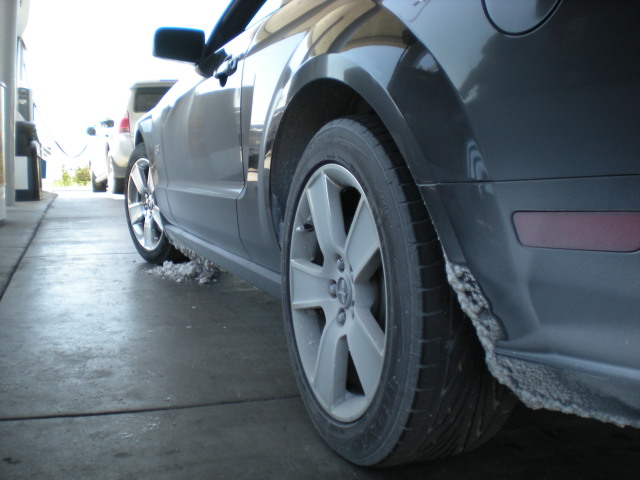 Compared to last year, our cars were spick 'n' span. Last year (I
so
wish I got photos of last year's trek), Steve's car looked like it was painted white - snow white - from the back. It was caked with salt.
Anyway... This year's expedition was simply awesome.