I just got done reading
an account
of a guy who, for reasons having to do with his own personal HD video editing of his own personal HD videos taken by his own HD camcorder which I suppose he didn't steal, decided to purchase an HD monitor.
Due to his desire to experience true HD, for unknown reasons, Microsoft decided to not let him.
Although it never explicitly states it, I am left to assume this person is using Microsoft Vista. One of the reasons I suspect I'm right is the following screenshot taken by his computer: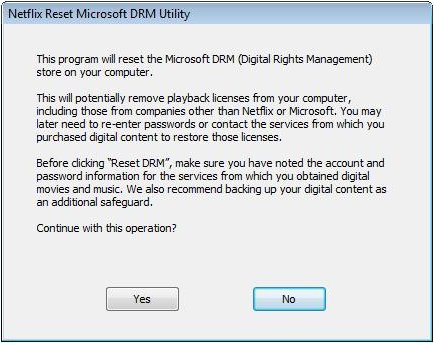 Man.... I don't even know where to begin here. Partly because I don't want to just simply rant incoherently and thus give up any credibility to what I'm saying, but at the same time, this crap makes me angry!
To begin, let me just say that it's a documented fact that Microsoft's DRM scheme for HD content in Vista is to protect digital content from the HD disc (Blu-ray DVD or HD DVD) to the time it's actually displayed - through an HD monitor - and all other links in the chain between.
Personally, I'm not HD capable yet, as I don't own a blu-ray or HD-DVD player, but I'm very much up-to-date as to the DRM schemes laid out to "protect" all the precious content coming from Hollywood.
Basically, my peeve doesn't come from the desire to protect their content, rather it comes from the methods they're employing to do so.
Basically, as I understand it, it comes down to me wanting HD content played, and ending up making all non-DRM'ed HD content which was legally purchased unplayable due to the DRM itself. It's pretty insane, if you ask me.
Me talking about all this HD stuff is kind of like a person ranting about how stupid computers are, who actually has no computer, so let me sum up my actual gripe.
To me, it all comes down to assuming the worst. Somehow, the DRM schemes put into play today all assume that people are out to destroy Hollywood. It assumes all people are pirates.
Now me, I'm against piracy. I personally think it's illegal and wrong. All of the music I listen to on my little media gadget has been properly purchased and is all legal, according to what I believe to be legal (read: I ripped the ogg to my device from a purchased piece of audio. The RIAA now is saying that it's illegal to do so; I refuse to believe it.)
All of this DRM stuff making it actually easier to play pirated HD movies easier than the stuff you buy is quite infuriating to me and makes me want to consider going back to piracy.
I guess it all boils down to my hatred of M$'s / Hollywood's desire to control my media through means which imply that I pirate media at the first chance I get,
when in fact, I'm doing everything I can to do things legally.
It's all a matter of time before all this DRM crud goes the way of the
DIVX
, anyway.